Items that were allegedly found at Paul Walker's crash site are now up for auction. A fire extinguisher, a piece of debris, and the sunglasses he was wearing on the day of his death. The seller wishes to stay anonymous and assures his intentions are from a "place of respect". Read the FULL story below. Fans are OUTRAGED, what do you think about this auction?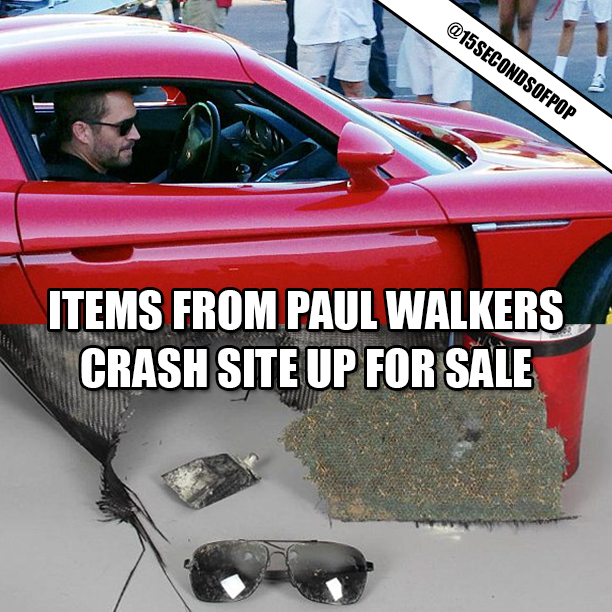 Read FULL story below
According to TMZ….
"The sunglasses Walker was wearing on the day he died — as well as a fire extinguisher that was allegedly used to try and save Walker's life — are now up for auction on BidAMI.com.
The seller claims he was at the crash scene last November looking to help … but cops kept him away. He nosed around once the wreckage was cleared … and that's when he says he found the sunglasses in the bushes, though he says he didn't realize their significance until photos surfaced of Walker earlier in the day … wearing the same glasses.
It is unclear how the seller acquired the fire extinguisher or a piece of debris from the crash, but they are both included in the auction as well.
As of this morning, there have been three bids and the price has reached $605.00 and eternal damnation."
Credit: TMZ.com
Read more: http://www.tmz.com/2014/03/13/paul-walker-auction-sunglasses-crash/#ixzz2vyONAjsq