Bravo Reality TV Star BF Scot Young Commits Suicide
Trending NOW: Anyone remember that show "Ladies of London" that came on last summer on Bravo!? There was an American girl on there named Noelle Reno, and her fiancee Scot Young was also featured on the show. It was just reported that, on Monday, Scot plunged to his DEATH from a window of their luxury penthouse in London. Scot was involved in a lengthy and bitter legal battle with his ex-wife, and was experiencing money problems. You can read the FULL story below. RIP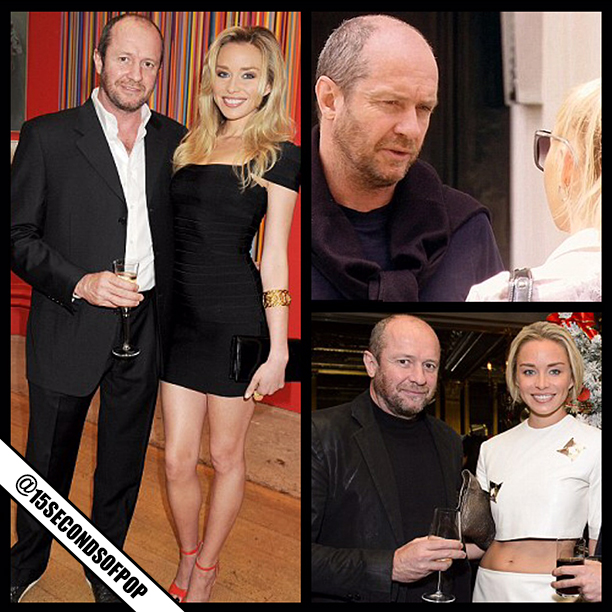 According to Mail Online….
Bravo reality star Noelle Reno's fiancé plunged to his death after falling from his $5million home and impaling himself on iron railings on Monday.

Scot Young, 52, suffered horrific injuries after plummeting four storeys from a window of his luxury central London penthouse.

Young, who was known as a 'fixer for the super-rich' had been with Ladies of London star Noelle Reno for the past five years and the couple were engaged to be married.

His death comes almost a year after an extraordinary six-year court battle with his ex-wife Michelle, 49, who won a $30million but said it was a 'disgrace' claiming he had hidden $630million of his wealth in offshore accounts.

Ms Reno, a 33-year-old originally from Seattle, Washington, was initially too upset to speak but on Wednesday released a statement saying: 'I am distraught by the sudden loss of my best friend and ask that you give me the respect and privacy I need to grieve in peace.'

She had previously told magazines that her partner had lost everything and said his bankruptcy had 'killed him'.

Mr Young had for years lived an extraordinary lavish life, owning six mansions in Britain, and counted Russian oligarch Boris Berezovsky and Simon Cowell as friends.

According to court news reports, the Metropolitan Police said the formal identification of Mr Young will be announced on Friday – five days after his body was discovered.

His ex-wife Michelle Young spoke from her central London home on Wednesday, where she said that she and the couple's daughters Scarlet, 21, and Sasha, 19, were 'devastated' over Scot's death.

She had claimed her ex previously attempted suicide during their bitter divorce court battle and had been checked into the Priory Clinic in London for treatment.

During his divorce, Mr Young told the judge he suffered from depression which was accepted from his medical records. The business tycoon had also reportedly been sectioned twice under the Mental Health Act in the UK, according to the Daily Telegraph.

During the drawn-out court battle, she insisted her ex-husband was worth 'billions' as the judge ruled he had hidden $70million from the court.

Scot fell 60ft on to the iron railings and police moved quickly to hide the distressing scene from onlookers.

Firefighters had to cut through the railings with an angle grinder before the body could be removed.

Neighbours said Mr Young had moved into the duplex apartment a few months ago with Ms Reno.

His designer girlfriend is a star of the Ladies of London TV show, which also features former supermodel Caprice.

In July she said their home would be 'happy little home, for our happy little life' when the couple were interviewed. …..
CONTINUE READING HERE……..